Tours
Enjoy your car on twisty backroads
Socials
Meet fellow club members at fun events
Autocross
Have fun with your car in a safe environment
Garage
The Place where it's all about cars
The Club
See what else we are up to
COVID-19
The States of Oregon and Washington have started to open up again. But the pandemic is not over. We have held some club activities like Arrive and Drives, and Autocross. We will follow state, government and PCA guidelines to keep activities as safe as possible. We will require the use of face masks/face coverings as mandated or recommended by PCA, CDC and state guidelines. PCA also requires the sign-off on a Communicable Disease Release for attendance at any club events.  As you know, there is no "zero risk" when dealing with COVID-19. 
Here is a document with Oregon PCA guidance as of updated on August 24.
If you have any questions please contact Peg Ryan.
Announcements - Updated September 23, 2020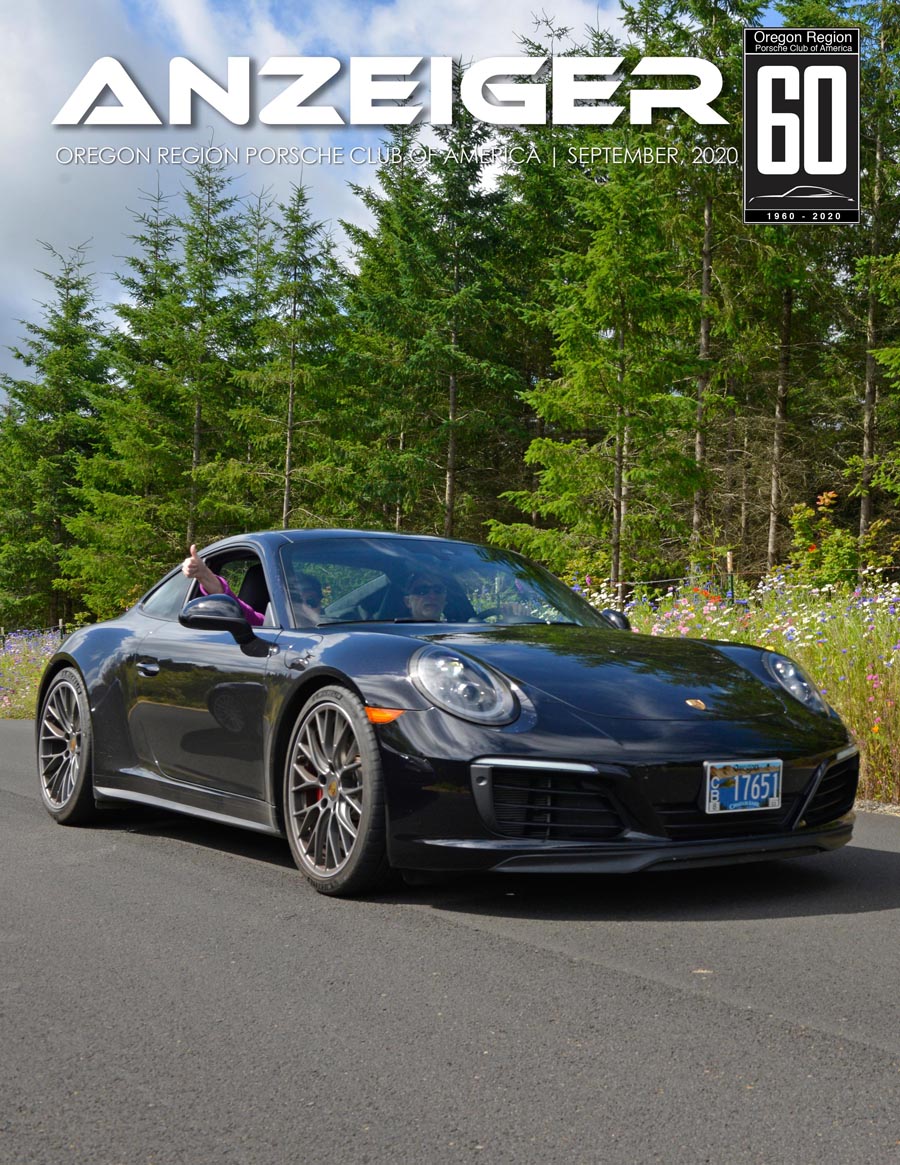 ORPCA is a Region in Zone 6 of the Porsche Club of America (PCA). With over 100,000 members, PCA is the largest single-marque car club in the world.
You own a Porsche,
you are 18 or older,
you are ready to join us!
Two Easy Steps!
We're well into spring now, but out of convenience, are you still driving around on your "winter" tires? There are numerous reasons why this is more dangerous than you might think, and why you should immediately have them swapped for your non-winter tires. Open Road Auto Group put together an informative article on this subject. A few key notes: #1 Winter tires have been specifically engineered to have much softer
Read More »
The Taycan is Porsche's first production electric car, and while the underlying technology may be different from the Porsches that came before, the Taycan is still assembled in a factory just like any other car. This detailed look (it's nearly 30 minutes of raw footage) at the Taycan assembly line in Zuffenhausen, Germany, shows that, while some steps in the process are different, the Taycan is put together in much
Read More »